Commercial lease renewals can be costly, and it has led to an influx of downsizing companies across NYC. With so many factors to consider during a downsizing project, it's important to weigh the pros and cons of different options before making a final decision. A virtual office is a phenomenal option for many reasons. What is a virtual office, and why should you consider it?
Virtual office technology is just one of the many ways to reduce financial burdens and simplify downsizing. Learning more about cloud services like virtual office, choosing the right setup for your needs, and hiring a dependable IT company can help you make the most of your transition.
Reasons Why NYC Companies are Downsizing and Moving to Virtual Offices
Companies throughout NYC have discovered the benefits of downsizing their operations and utilizing virtual office technology. Some of the most common reasons include cost, flexibility, accessibility, and talent acquisition.
Lower Overhead Costs
While NYC is an exciting place to run a business, the cost of office space – even small office space – is very high. Add in the cost of utilities, building maintenance, and equipment, and the overhead stacks up. Businesses in NYC have found that making the switch to virtual offices saves an enormous amount of money that can be funneled back into marketing, growth, and even employee salaries.
Flexibility
Aside from being more cost-effective, virtual business environments are also more flexible. Most commercial leases come with 5 to 10 year terms, which is far too long and expensive for many companies. Furthermore, the ability to add more virtual desktops as needed to accommodate additional employees during times of rapid business growth is vital.
Accessibility
Many companies rely on their investors and shareholders, and regular meetings are an absolute must. However, in-person meetings can be problematic, especially when those investors or shareholders must travel a long distance to attend. Virtual office environments make meetings more accessible, safer, and more affordable for everyone.
Talent Acquisition
Running a business in NYC grants you access to a wide range of talent, but making the switch to remote work allows you to unify global talent. When geographical borders are no longer a factor, you can recruit the best of the best to work for your company or brand.
The influx of advanced technology, high-speed internet connections, and exceptional online security tools has made it possible to run every part of a successful business online. Rather than paying for traditional real estate, these companies pay for virtual office spaces that offer everything their teams need to thrive.
What Is a Virtual Office?
The term "virtual office" refers to a broad range of work environments that are set up and delivered via the internet. It is designed to replace many of the physical properties of a brick-and-mortar office building with virtual counterparts. The services included in a virtual office can vary based on your specific needs, but they may include a mailing address, one or more phone numbers with extensions, a professional or automated receptionist, IT support and security, and much more.
Typically, company employees work remotely or in a hybrid setting using cloud-based business, collaboration, and productivity applications. Virtual offices can be a great option for businesses that are looking to save money on office space, or for businesses that have employees who work remotely. They can also be a good option for businesses that are just starting out, or for businesses that are looking to expand into new markets without investing in expensive real estate.
Because virtual office services are accessed remotely, employees don't have to rely on a desktop computer at a specific desk to access them. Thanks to new technology and hyper-fast data connections, the applications your employees need to work are available on tablets and smartphones, as well.
Customer and Employee Benefits of Enabling 100% Remote Work
Companies benefit a great deal from virtual offices, but employees and customers reap the rewards, as well. Since the pandemic, numerous studies have shown that employees who have the option to work a remote or hybrid job enjoy a better work-life balance and are generally more satisfied with their employment. As such, their productivity and effectiveness increases, and both of these are crucial for company growth.
Customers benefit from remote work, as well. Companies that save money by switching to virtual office technology have the ability to pass their savings along to their employees and their customers. Not only do customers get better prices on products and services, but because the company's employees are genuinely happy, they also enjoy better overall customer service.
What Is Azure Virtual Desktop?
Azure Virtual Desktop is a desktop and app virtualization service from Microsoft that exists and runs in the cloud. It represents the next generation of Information Technology services delivery. Instead of employees gathering at a physical office building to log into their workspaces and applications, they can access these from anywhere — including from home. Each employee is given access to Windows Virtual Desktop shortcuts for each tool or application they need to perform their duties.
One of the best features of Azure Virtual Desktop is its flexibility and scalability. Whether your downsizing company needs to reduce employees or you are looking to hire more, Azure scales almost instantly. It can even be autoscaled depending on the time of day, the day of the week, or any changes in demand that are specific to your business needs.
Choose a Trusted IT Company to Simplify Your Move to the Cloud
The decision to downsize is never an easy one, but for many companies and brands, it is the start of a more profitable and better organized business venture. Though moving to the cloud may seem overwhelming, a trusted IT company can make the transition easy.
If you are a downsizing company looking to save money, improve employee productivity, and provide a better customer experience, virtual office technology is the solution. Reach out to Tech Alliance to learn more about our virtual office options that we customize to your company's unique needs, our professional IT support services, and more.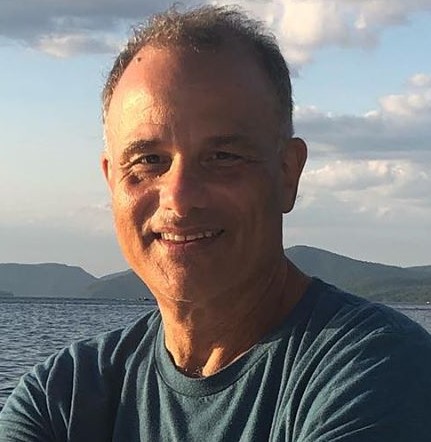 Todd Stevens is a recognized Network Architect and founder of Tech Alliance. Todd holds degrees in Computer and Information Sciences, as well as many recognized technology industry certifications. Over the course of his career Todd has led numerous high-profile technology teams in the NYC area. Including: Rudin Management, Taj Hotels, Grove Press, NBC Universal, The Art Students League of NY, The Osborne Association and The Rockefeller organization.