With so much of our lives in the digital space, IT support is important for any business of any size. Whether you have five employees or 500, you need a top-notch infrastructure, exceptional security, and support on your terms. Adding one or more IT professionals to your payroll can get expensive, especially if you only need a few services.
Outsourced IT support from Tech Alliance fulfills all your company's tech-related needs , which means you can rest comfortably in the knowledge that your network and infrastructure are in good hands.
7 Benefits of Outsourced IT Support
The benefits of outsourced IT support are many. From saving you money to having access to top-tier talent, there are many things that outsourcing can offer.
1. Lower Costs
Employees are one of the most expensive resources for any business, and that's especially true in the IT industry. Aside from paying IT professionals' salaries, there are other costs to consider. Advertising an open position, paying a recruiter, or even taking the time out of your day to interview candidates for a position that you may not even know what questions to ask the candidates are all costly endeavors. Outsourcing your IT support to a team of pros can save you tens or even hundreds of thousands of dollars a year depending on the size of your business.
2. Scalability
Scalability is one of the most underappreciated benefits of outsourced business models. As your business grows, it can be difficult to expand your current IT network. Hiring more IT support employees, buying new equipment, and training your existing employees to use that equipment can be expensive and time-consuming. When you choose to outsource your IT support, growth is as simple as a phone call.
3. Efficiency and Continuity
Efficiency and continuity are critical for the success of your business. Spending money on unnecessary assets – such as paying a full-time salary for an individual who only really needs to perform part-time work – is inefficient at best. The ability to only pay for what you need is one of the biggest benefits of outsourced IT support. Continuity is also critical, especially for companies that require 24/7 IT support. Unless you're willing to pay overtime or on-call salaries, getting the support you need during downtime is virtually impossible.
Outsourcing your IT support resolves this issue as there are professionals standing by around the clock to help – and they work hard to avoid that downtime in the first place.
4. Time Gains
If there's one cliche that always rings true in every business and industry, it's the fact that time is money. Managing an IT support staff on your own takes quite a bit of time, and department heads or managers are often out of reach for smaller businesses due to the increased expense. Time is one of the biggest advantages of outsourcing IT support. The time you would otherwise spend recruiting, interviewing, hiring, and managing in-house staff can be used in more productive ways.
5. Access to Global Talent
Hiring an in-house IT support staff is time-consuming and expensive, but that isn't the only drawback. When you choose to hire a staff, you'll generally only have access to IT professionals from your local area, which can significantly limit your search. When you outsource, you gain access to IT talent from everywhere. No matter what kind of support you need or when you need it, there is always an expert standing by to help.
6. Adaptability
The IT realm is always changing. You could invest in top-tier technology today, only to find that it has become outdated five years from now. New technologies are amazing, but they can make agility and adaptability difficult – especially for smaller businesses that lack the funding for frequent updates. When you choose to outsource your IT support, the latest concepts and technologies are included in your plan. Tech Alliance's remote IT professionals receive the latest training, as well, which means you can feel confident that your network is in good hands.
7. Support When You Need It
Finally, and perhaps the most important benefit of outsourced IT support is access to qualified professionals 24 hours a day, seven days a week. Security and network issues don't wait until business hours. Many cyberattacks and equipment failures occur during the overnight hours, on holidays, and on weekends. When  you choose to outsource your IT support, there is always someone standing by to help.
Types of Support Available
IT support encompasses many of the modern world's most popular technologies. Tech Alliance offers the following types of IT support:
Cloud Solutions - The cloud allows you and your staff to collaboratively access email, spreadsheets, documents, and more in real time.
Cloud Migration - If you've been thinking about moving your operations to the cloud but you aren't sure where to start, outsourcing your IT support to Tech Alliance is an excellent first step.
Microsoft Azure - Microsoft Azure features an entire suite of enterprise-level applications covering everything from managing content to communicating. It's scalable, flexible, and suitable for a wide range of business types and sizes.
Microsoft Office 365 - Microsoft Office 365 is a pay-as-you-go suite of tools including word processors, slides, spreadsheets, collaboration tools, and more that you and your staff can access from anywhere.
VoIP - VoIP - Voice Over Internet Protocol - is still one of the most popular business communication solutions in the world. Tech Alliance offers multi-featured phone services that scale right along with your business.
Who Benefits Most from Outsourcing IT?
There's a misconception that only small businesses can take advantage of the benefits of IT support. In today's day and age, even massive multi-national enterprises outsource their IT support. It's cost-effective, flexible, and reliable – something that is difficult to come by in today's economy. Tech Alliance serves businesses of all sizes in every industry, so whether you need VoIP for a five-employee startup or you're looking for complete IT support for your Fortune 500 company, we can help.
Choosing an IT Support Provider in NYC
There are countless IT support providers in NYC, but not all of them are the the same. When choosing the right provider for you, think about what is most important for your business and then find the IT support provider who offers the most benefit and value. Don't immediately go with the lowest price or the most features. Instead, find the provider offering the features you need for your business at a price that makes sense.
If you're thinking of starting a business, if you're trying to help your business grow, or even if you're an established business looking for ways to cut costs while improving efficiency, contact Tech Alliance today. Fill out a short form with your name, email address, and company name, then tell us what you're looking for. We'll put together a free quote specifically for your business. Once you get started, the advantages of outsourcing IT support speak for themselves.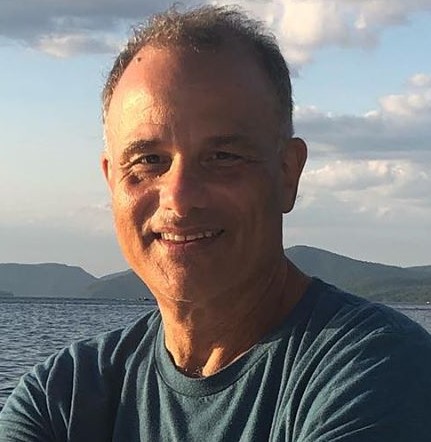 Todd Stevens is a recognized Network Architect and founder of Tech Alliance. Todd holds degrees in Computer and Information Sciences, as well as many recognized technology industry certifications. Over the course of his career Todd has led numerous high-profile technology teams in the NYC area. Including: Rudin Management, Taj Hotels, Grove Press, NBC Universal, The Art Students League of NY, The Osborne Association and The Rockefeller organization.