Moving your company to a new and better location often symbolizes growth and success, but office relocation can be tricky – especially if you rely heavily on IT. Packing up your communications systems, computers, servers, and all the equipment that goes along with it is a daunting task, and an IT checklist for office relocation can save the day.
Learning more about office relocation, its inherent risks and benefits, and the technical requirements associated with moving to a new location can help make the transition a smooth one. And, in many cases, hiring a trusted, reputable IT solutions company can help save you time and the expense of costly set up mistakes.
What is an Office Relocation?
Office relocation is a term that describes the process of moving a company or business (or a branch of a company or business) to a new location. Most office relocations occur for one of three reasons:
You have outgrown your space. Most office relocations occur when staff, stock, or equipment needs outgrow the available space. If your office is at its maximum capacity but you need to hire more staff and equipment, the only viable option involves relocating to a larger facility or office. This can often mean you need new cabling before moving into your new office space, which tenants are generally responsible for, especially when doing a major renovation.
You are moving to a more economically viable area. Many businesses start in less-than-ideal locations because the leases are more affordable. Later, after they get off the ground, they move to more economically viable locations. Some businesses move down the street, others move across town, and still others move to entirely different cities, states, or countries.
Your lease has ended and renewal is not an option. New businesses tend to operate in buildings associated with three- to five-year leases. When you do not own the property, there is never any guarantee that your lease will be renewed. Sometimes, businesses are forced to move when the property owner sells the building to another company at the end of the lease term.
You're choosing to move your business to work fully remote! Rather than renew a costly commercial real estate lease, some businesses and organizations are opting instead to shift to fully remote work. Investing in a cloud solution to enable customers to continue engaging with your company and employees to remain highly productive will be the next right step.
Risks and Benefits of Office Relocation
Like any major change in a business, office relocation has its inherent risks and benefits. Before moving, consider the pros and cons so that you can make an informed choice that is right for your company and your employees.
Cost of Relocating — IT Systems, Furniture, and Equipment
There are a few risks associated with relocating your office. First, it can be expensive. Not only will you pay more for a nicer or larger building, but the costs associated with moving all of your furniture and equipment can be quite high. Relocating requires a lot of planning not just on your part, but also on your employees' parts, and it can be quite tough for staff – especially those who will have longer commutes as a result of the move.
Perhaps the trickiest part of your move will be moving, purchasing, and installing IT systems that will keep your company moving forward. Many businesses underestimate the amount of time it takes to carefully pack their computers and peripherals, much less the time required to set them back up again at a new location. Fortunately, following an IT checklist for office relocation can make this process simpler.
Reaping Relocation Benefits — Better Space, More Productivity
The benefits associated with moving to a new location are many. First, the move will allow for better use of the space available to you. This can make you and your employees more productive, which further facilitates company growth. Additional parking and nice break areas improve employee morale, which boosts productivity even more. Depending on the nature of your business, your move may put you in closer proximity to your clients, which can help them choose you over your competitors.
Office relocations can give you the tools and means you need to finally expand your business. If you move your company to an area with lower overall operational costs and taxes, you may find that you can offset your moving costs in a year or two. Finally, perhaps one of the best benefits associated with office relocation is the fresh start it gives your business. It can motivate you and your staff to push forward.
Technical Requirements for Office Relocation
The following IT checklist for office relocation covers most of the technical requirements you will need to consider prior to moving day. All of the systems below are interconnected by IT in one form or another, many are increasingly cloud based making the IT infrastructure one of the most critical components of any modern office.
Communications Systems — Your communications systems include things like walkie-talkies used locally, headsets used to communicate with clients or customers via the internet, and more.
Telephony — Telephony includes VoIP, PBX, and landline systems as well as any physical answering machines onsite.
Internet Services — Routers, modems, and cables are important parts of your internet service, but you will also need to think about your provider. If your equipment is leased, make arrangements to return it to the provider.
Fax Machines — Fax machines have become a rarity, but many companies rely on them for the transmission of certain documents.
Desktops and Workstations — Desktop computers, their cords, and their cables must be moved to the new location. Monitors and monitor stands might also be included in this category.
Peripherals — Peripherals include things like keyboards, mice, monitor stands, wrist pads, and other things that you and your employees need to work on a computer.
Video Conference Equipment — Cameras and any other tools you need to video conference must be moved.
Printers and Copiers — Printers and copiers can be big, bulky, and difficult to move.
Power Supplies — Any primary, secondary, or emergency power supplies must be moved and utilized correctly.
Servers — If your company uses onsite servers, plan to move these along with their scaffolding, data cables, cooling systems, and more.
Backups — Make a plan to move your physical backups, or if you use cloud services, make arrangements to expand them as needed.
Safety and Security Systems — This includes everything from your CCTV to your monitors and recording technology as well as the tools you use to keep your business safe from cybercrime.
Access Control Systems — Access control includes keycards and keycard scanners – or any similar technology that you use.
Projectors and Televisions — Be sure to consider projectors, screens, televisions, and the associated mounts when preparing for your move.
As you go through each of these categories, be sure that you are taking note of the equipment you will need to buy if you are moving due to expansion. You may need additional servers, desktops, telephony, communications systems, power supplies, and more to facilitate this growth.
Get IT Help for Your Office Move in NYC
Though an IT checklist for office relocation is helpful, the processes involved in making the move can be long and arduous. Tech Alliance offers exceptional office relocation services in and around New York City, and we can help make the process simple and painless.
Learn more about Tech Alliance's office relocation services and how we can help you assess your move. Then contact us to tell us about your plans and get a quote for IT installation services that will help you get back to business after your relocation.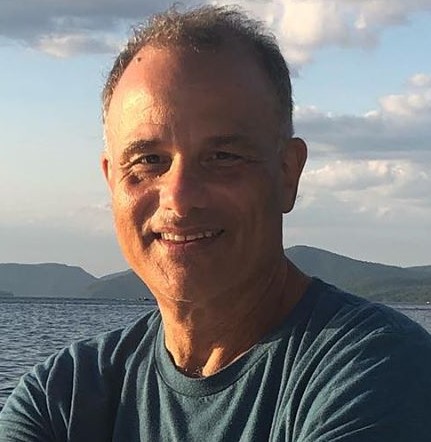 Todd Stevens is a recognized Network Architect and founder of Tech Alliance. Todd holds degrees in Computer and Information Sciences, as well as many recognized technology industry certifications. Over the course of his career Todd has led numerous high-profile technology teams in the NYC area. Including: Rudin Management, Taj Hotels, Grove Press, NBC Universal, The Art Students League of NY, The Osborne Association and The Rockefeller organization.